If you're ready to learn more, read on…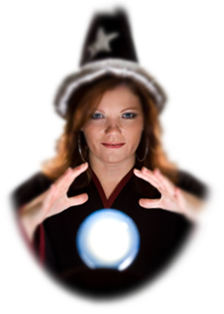 Several years ago, I had a revelation.  I realized that even though people were educated and/or certified in DISC didn't mean they had a command of the "language".
Just like learning French or Italian, if you don't continue to be immersed in it and get to practice it occasionally, what is the likelihood that you will continue to use it?
In order to better serve you, we have worked our magic to conjure up a program that meets your needs. 
So without further ado…
Unveiling for the first time…
You have to see it to believe it…
WAA-LAA…
THE BRAND NEW APPRENTICESHIP PROGRAM
This brand new program has several unique elements to address your wishes and desires.  This program is for DISC certified users who want to become masters of the language.
If you know there is more you could be doing with the tool but just need some additional instruction and confidence, we've crafted this program just for you.
This 6-month ongoing education program includes:
Monthly call-in hours dedicated to you for one-on-one coaching and feedback (these work on a first come-first serve basis)
Monthly Gold Letter on topics such as:

Which DISC Style Makes The Best Leader?
How Do You Handle Conflict?
Are You In The Right Career?

Weekly DISC Gems (tidbits, tips & techniques for all the styles!)
Access to the DISC Wizard FB page
Full-Access pass to the DISC Wizard's Wisdom Vault at the end of your program (contains all the Apprenticeship audios, Gold Letters, and DISC Gems so you'll have everything in one place!).
Join the Apprenticeship Program today and get 1 MONTH risk-free by clicking here now – and you can receive this month's Gold Letter!  We know you need to SEE it to BELIEVE it!
Then, if you want to continue after the trial period – and we think you will – you pay only $29 per month.  This is charged automatically to your credit card and you can cancel anytime.
(Please note: If you are certified by The DISC Wizard or are in any of our programs, you're cost for the Apprenticeship Program pulls a disappearing act!  In other words, it's FREE!)
Nancy Roberts
The Original DISC Wizard