Written by Nancy Roberts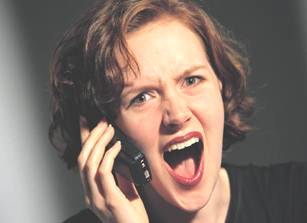 We've all been there.  A manager or employee unexpectedly gets angry and starts yelling at us.  It's one of the most uncomfortable situations we have to face in the workplace.
Not surprisingly, anger is the most difficult emotion and personality trait for the vast majority of people to deal with.  For one, we tend to take it personally.  Secondly, that interaction stays with us.  There are many people who have been unable to work for hours after being yelled at by an angry coworker.

Yet what if I told you that this is a DISC behavioral "type" and once you learn to recognize the type and know how to deal with them, you will be able to handle interactions with them more effectively?
The Dominant person is very fast paced, aggressive and results-oriented.  They are always going somewhere, doing something.  As a matter of fact, they have a hard time relaxing and may be labeled an "A-type" personality – among other things.
Because High Dominant people move fast and think fast, they tend to be impatient and will get angry when things don't go their way.
Are You Making the #1 Mistake People Make When Communicating with a High Dominant Person?
Find out in this FREE report "How to Handle Difficult Conversations With a Person Who is Dominant, Controlling & Angry".
You will find out how to recognize a Dominant person.  You will also be given specific Do's and Don'ts that will help you defuse a heated conversation.
Download your FREE report today.  This report has previously only been available to our Apprenticeship clients.  Now, we're offering you a chance to see what DISC can do for you and your organization.