Written by Nancy Roberts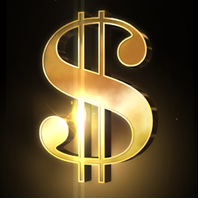 In the previous article, we talked about managers using Privacy, Curiosity, Facts and Agreement to handle difficult conversations with employees.
Who do you need to be having difficult conversations with?  Each and every employee who isn't fully engaged in the work you pay them to do.
The Gallup Management Journal's semi-annual Employee Engagement Index puts the current percentage of truly "engaged" employees at 29%. A slim majority, 54%, falls into the "not engaged" category, while 17% of employees are "actively disengaged."  (See below for "The Three Types of Employees.")
Engaged employees work with passion and feel a profound connection to their company.  They drive innovation and move the organization forward.
Not-engaged employees are essentially "checked out."  They're sleepwalking through their workday, putting time – but not energy or passion – into their work.
Actively disengaged employees aren't just unhappy at work; they're busy acting out their unhappiness. Every day, these workers undermine and sabotage what their engaged coworkers accomplish.
With a potential 71% of the workforce not engaged, there are plenty of difficult conversations that need to take place.
There are 12 questions* about day-to-day realities that determine whether people are engaged, not engaged, or actively disengaged at work. You should ask them of each and every employee.
Do I know what is expected of me at work?
Do I have the materials and equipment that I need in order to do my work right?
At work, do I have the opportunity to do what I do best every day?
In the past seven days, have I received recognition or praise for doing good work?
Does my supervisor, or someone at work, seem to care about me as a person?
Is there someone at work who encourages my development?
At work, do my opinions seem to count?
Does the mission or purpose of my company make me feel that my job is important?
Are my coworkers committed to doing quality work?
Do I have a best friend at work?
In the past six months, has someone at work talked to me about my progress?
This past year, have I had opportunities at work to learn and grow?
Now, if you are responsible for managing people, your task is to help every person on your team generate positive answers to these 12 questions.
Because the truth is, it doesn't matter how many people are on the payroll.  It matters how many engaged people vs. disengaged people you have on staff.  The wrong ratio is a liability that can bring down even the most promising organization.
*The 12 Questions come from The Gallup Organization, Princeton, NJ.