Written by Nancy Roberts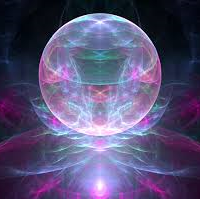 According to Quintessential Careers, Behavioral Interviewing is said to be 55% predictive of future on-the-job behavior, while Traditional Interviewing is 10% Predictive.
What is Behavioral Interviewing?
Since its introduction in the 1970s, behavioral interviewing has grown to be widely practiced in the selection process. Based on the assumption that the most accurate predictor of future behavior is past behavior, this technique relies on a reflection of specific situations to indicate an applicant's future performance on the job.
Behavioral interviewing helps discover the how, why and what of a candidate's performance. Understanding how to excel at this game of cross-examination is becoming a crucial part of successful talent selection.
In fact, you could visit the closest bookstore or surf the web to not only learn more about this popular technique, but also find many pages of questions. Yet there is more to behavioral interviewing than choosing a few questions from a list because they sound appropriate. Yes, the technique is highly effective – but only when it is done right.
To get the most from behavioral interviewing, be sure you consider the following points to keep it effective and compliant with EEOC standards:
Make it Job Related
If the questions asked are not derived from the job's superior performance requirements, you are not revealing the right information.
Go Beyond Behaviors
Include questions that directly relate to personal values and skills in addition to behavioral traits.
Be Consistent
Ask all of the candidates the same questions in the same order to get a comparable representation.
Use Questions in Screening
Include the questions in an email interview to gain insight on written communication skills and comprehension, in addition to the question's area of focus.
Remember, Not All Jobs Are Alike
One of the most important aspects of behavioral interviewing is keeping the questions job related. However, "job related" doesn't mean that the question relates to just ANY generic job.
For the behavioral interviewing technique to be effective, the questions must relate to areas required by the specific job for superior performance.
In a customer service position, communicating with others and customer orientation may be the most crucial areas to success. Meanwhile, an executive level position may require competitiveness and a sense of urgency.
A thorough job benchmark and an unbiased assessment of the job will quickly reveal the key performance objectives that are required for superior performance. By connecting the questions you ask to those specific performance objectives, you can get to the root of an applicant's behavior in areas that directly affect success on the job.